Last Updated 2021.02.03
I decided to make sunglasses with ZOFF, but it was a rainy day development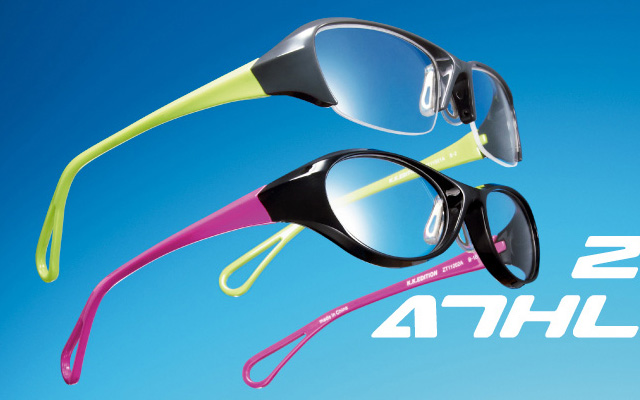 If you are riding a road bike, you will often wear sunglasses and eyewear to protect against UV rays and protect your eyes, but what kind of sunglasses do you use?
I think that there are various people who use sunglasses with a high price such as classic oaky, and some wear cheap eyewear purchased online with emphasis on cospa.
I was also quite worried about choosing sunglasses. My request for sunglasses was as follows.
Be with degrees
Transparency that does not cause poor visibility even at night
The frame is made of resin for sports applications.
It looks good even if you are riding a road bike
I was short-sighted, so I couldn't take it off.
There was also the option of using sunglasses in combination with disposable contacts, but honestly it is troublesome to use disposable contacts together. So I started looking for sunglasses with degrees.
Sunglasses that look cool at first and lenses with inner do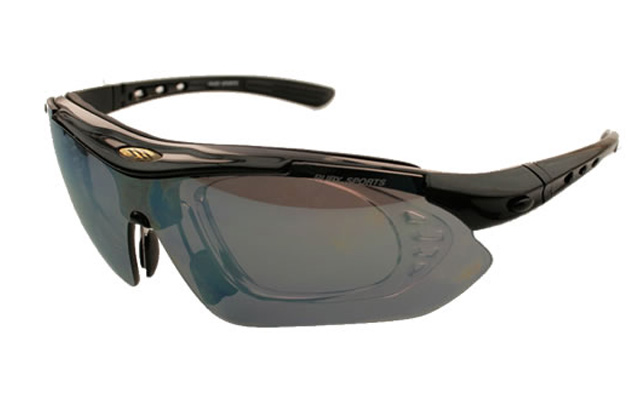 I think it's a road that has passed quite a bit.
When you ride a road bike, you wear a helmet, but when you wear sunglasses at that time, it is parted in two parts with a design that does not suit the design that suits you. If it is glasses of an ordinary round frame, it is not compatible with the look of the helmet, and it is cool by all means.
I'm good at getting in from the looks, so I was wearing a helmet and looking for a frame of sunglasses that looked cool. Then, the product of put a lens with degrees in the inner frame of the frame of sunglasses and make it a degree sunglasses will be quite a hit. The price is also about several thousand yen to 10,000 yen.
It's easy to buy by mail order, but how do I put on a lens with a degree later?
After all, do you take the frame to a nearby eyeglass shop and have it attached with a lens with degrees?
The question has been boiled.
In addition, I began to have the impression that the inner frame was more transparent and cool than I imagined when I saw it in the photo.
Discover a model called ZOFF ATHLETE at ZOFF
When I was about to give up on wearing sunglasses with an inner lens, I remembered ZOFF.
When I was in my 20s, I bought glasses of various frames at ZOFF and was indebted.
I still have glasses of 6th place ZOFF, but when I was looking for a web page to see if there were sunglasses in ZOFF, I found a frame for sports use called ZOFF ATHLETE.
I decided to look for the frame of ZOFF ATHLETE on ZOFF's website immediately.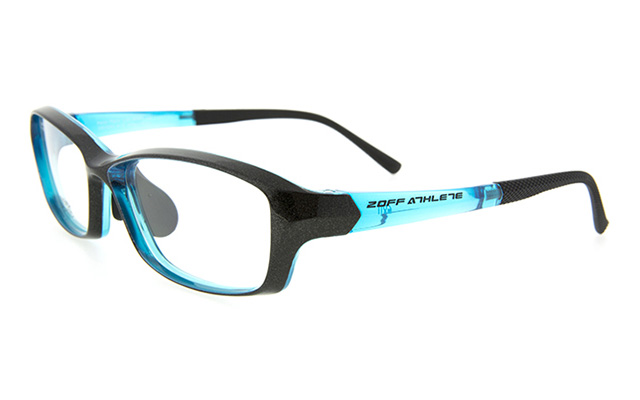 What caught my eye on the ZOFF website were the two frames shown above.
Others had metal used in the frame, and there was concern about damage to the eyes if they were dropped.
I couldn't decide what kind of comfort it would look like on the website, so I actually went to the store and got fit.
Go to the ZOFF store and get lost in choosing a lens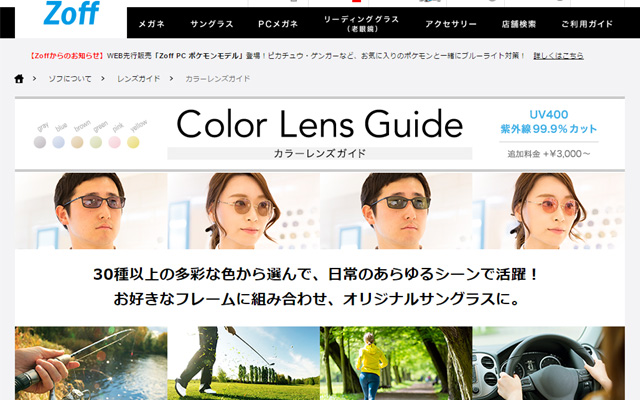 I went to a ZOFF store and compared the two types of frames mentioned above.
Partly because my road bike helmet is based on white and black, the frame of the glasses was also decided to be based on black and white.
Next is choosing a lens. There were quite a lot of variations in color and transmittance, and I looked at various lenses and compared the way they looked and how transparent they were. However, the color and transmittance that will be the determining factor such as this are not determined.
At that time, the development changed dramatically in my one-way way.
ZOFF had dimming lens options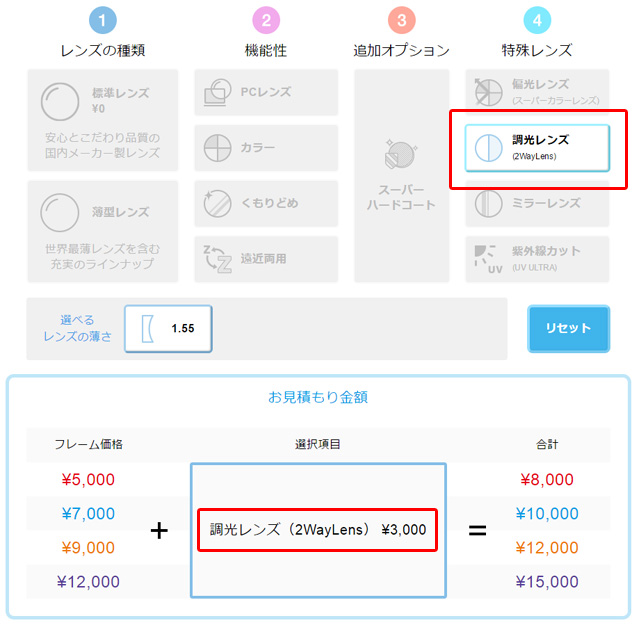 Me: When it comes to cycling at night on a road bike, it is good that the transmittance is high, but it is not good
ZOFF clerk: That's right. If you are cycling at night, it is recommended around here with a transmittance of 70% or more.
Me: When it comes to running at night, I wonder if this is a little dark. After all, the best is a dimming lens, isn't it?
ZOFF clerk: There is also a dimming lens, right?
Me: Eh?? Do you have dimming lenses? How much is the additional charge?
ZOFF clerk: Additional lenses will be 3,000 yen
Me: Dimming lens
ZOFF had a lens option to make it a dimming lens.
I was really surprised at this. When it is called a dimming lens, if you attach it as an option to sunglasses of a leading brand like Oakley, tens of thousands of yen will be charged extra.
When I was looking for sunglasses at ZOFF, the option of dimming lenses was missing from my head.
Even with dimming lenses, it only needs 3,000 yen as an additional lens option.
There was no reason not to use a dimming lens.
Mr. ZOFF, please appeal the option of dimming lens or special lens more widely on the website.
I had a hard time looking for a page on the website where I could see that dimming lenses were an option.
ZOFF ATHLETE frame with dimming lens eyewear
In this way, the road bike eyewear was made with a dimming lens attached to the frame of ZOFF ATHLETE.
It was a total of 10,000 yen + tax with a frame of 7,000 yen + dimming lens 3,000 yen.
Of course, because it is short-sighted, it is with degrees. It took 10 days to complete.
Those who are looking for sunglasses with degrees and dimming lenses in eyewear when riding a road bike.
ZOFF ATHLETE of ZOFF is recommended.
ZOFF regularly updates the frame design, so even if you don't like the design of the frame now, a new lineup may appear in six months.
In addition, ZOFF also replaces lenses for past frames purchased with ZOFF.
I also think that I will renew the frame that I have with a dimming lens next time.
It was an article recommending ZOFF ATHLETE if you are troubled with eyewear when riding a road bike.
Please refer to it by all means.